"Do you know if you have a Healthy Mouth? Use the chart below to find out, and know for sure your mouth is healthy. A Healthy Mouth and a Healthy Body go hand in hand. If you have concerns, give us a call to address any questions."
​​​​​​​

Do you Know if your mouth is Healthy? Check that out here!"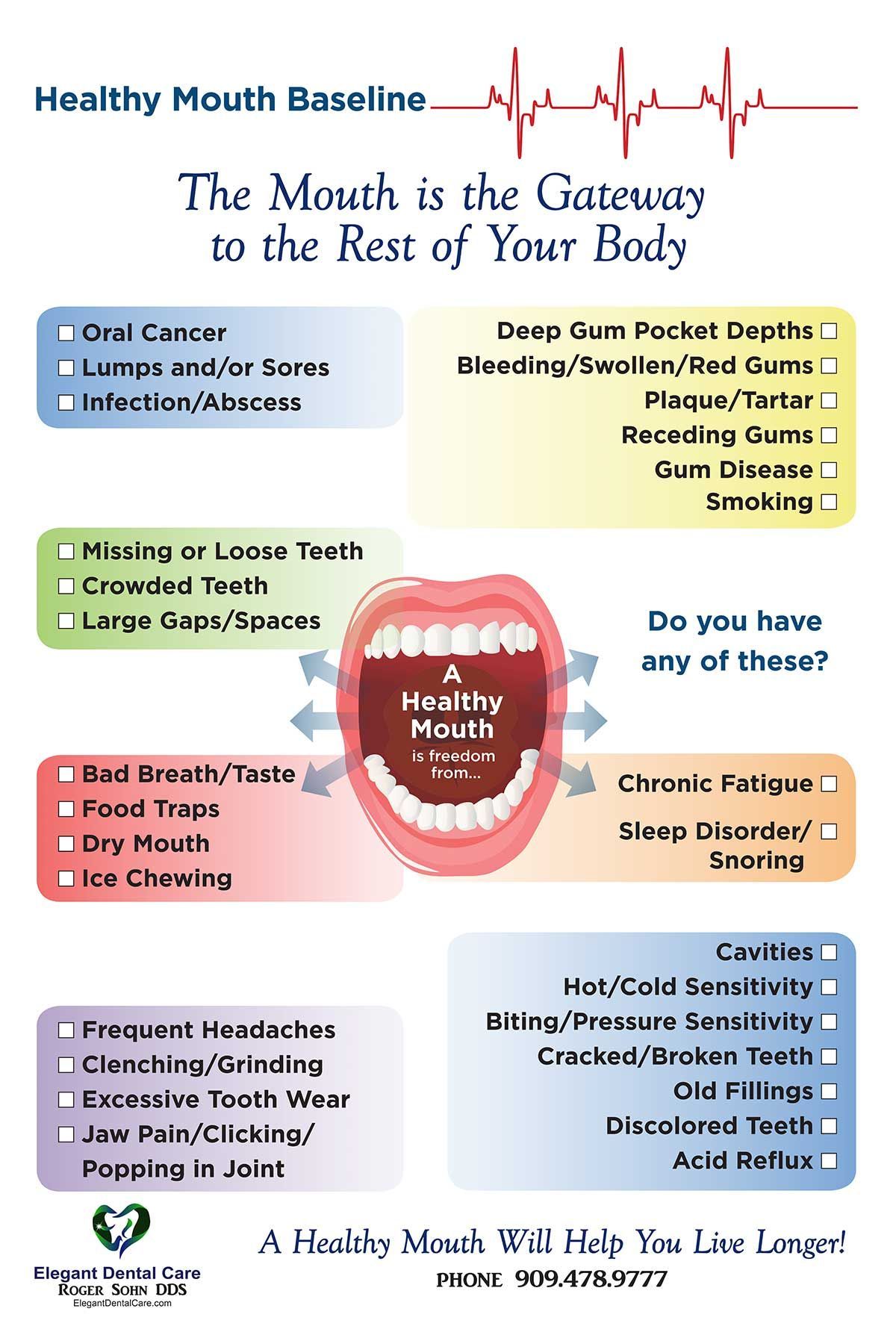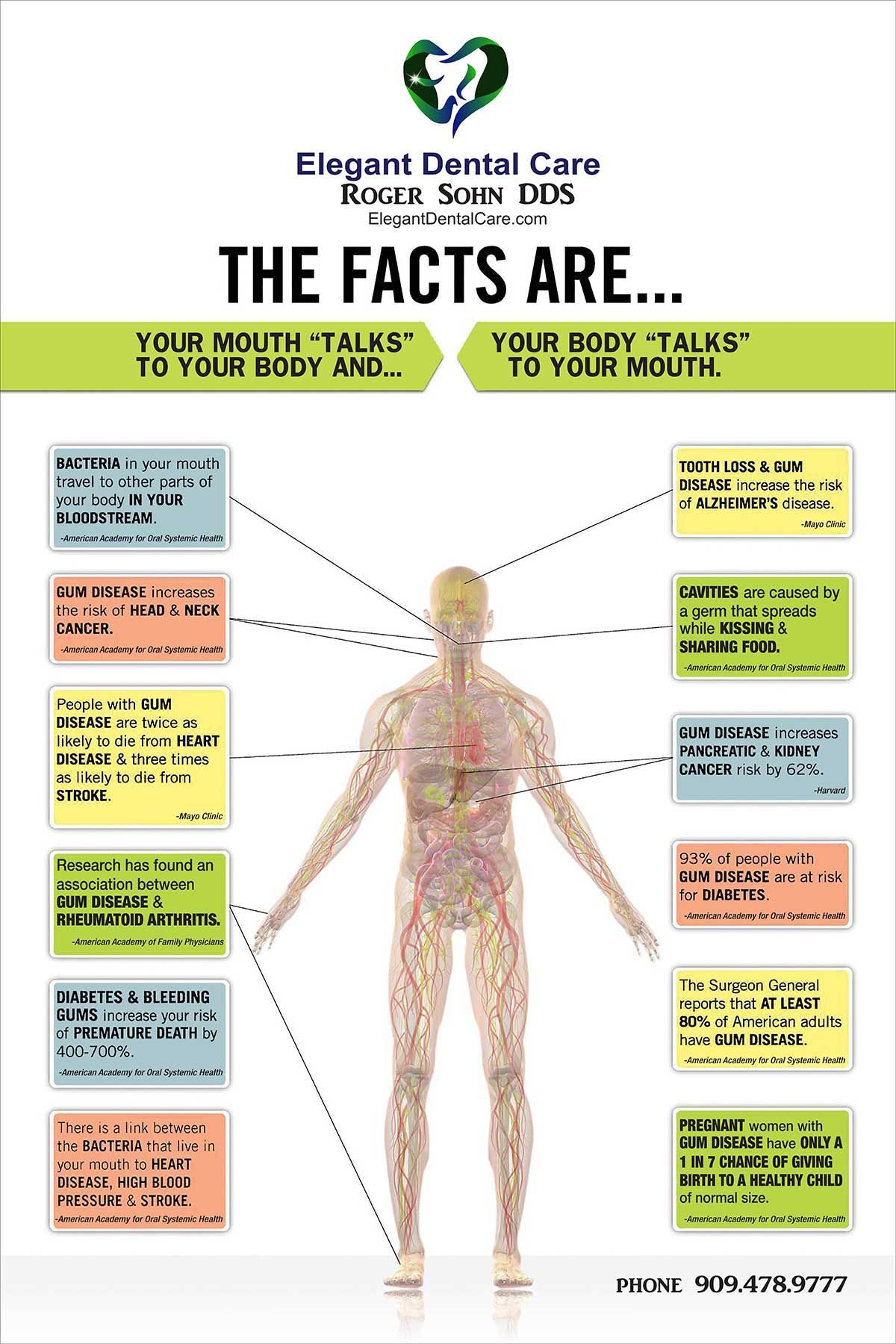 "In the last six to twelve months there's been a lot of new studies and research that show the direct connection between your oral health and your overall health. A healthy body starts with a healthy mouth.

As your healthcare advocate, we are taking on a new level of responsibility with our patients' overall health and wellness. To better educate you on the mouth-body connection, our team got together and created what we consider to be the healthy mouth baseline for our practice.

Inflammation, disease, decay, and misalignment in the mouth affect your body's organs.

The benefit to you is that we can now help you lead a healthier longer more productive life. If we see anything below our standard for a healthy mouth, it's our responsibility to let you know about it.

"SAVING TEETH WITHOUT PULLING OR SURGERY:
You want to save a tooth and give a chance to keep?

Laser Gum Treatment can just do that. Some ailing Implants also can be saved through a procedure called LAPIP. Check us out for LANAP or LAPIP.


PerioProtect: Chronic infection of the gum and jaw bone underneath can have serious consequences. People with gum disease have a 3 times higher chance to have a Heart attack or stroke. PerioProtect will clean the bacteria deep inside the gum. This is an amazing method for saving teeth.