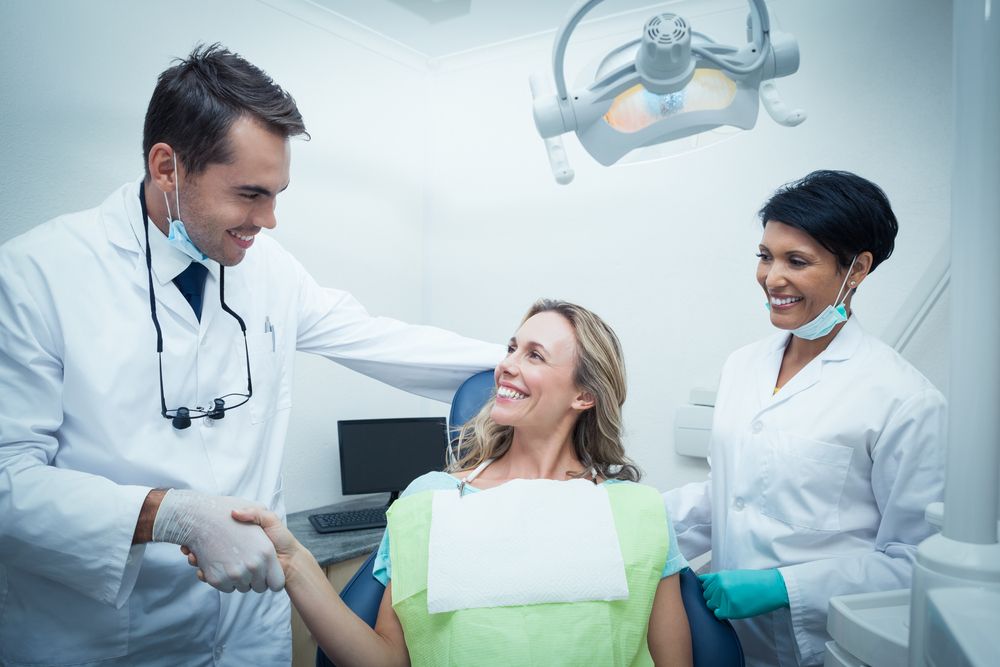 Guided implant surgery refers to implant surgery that is carefully pre-planned using CT imagery. This is rather than using the conventional method which involves panoramic x-rays to decide on the placement of the dental implant posts. The biggest benefit of using CT technology is that it provides 3D images of the patient's teeth and jaw, enabling a much more comprehensive and detailed assessment. In turn, this makes deciding on the placement of the dental implant and planning the steps that the procedure will follow much more accurate. It also means that the surgical template created for the implant drilling is also much more precise.


When is guided implant surgery recommended?
While guided implant surgery can be used with great success in the placement of any type of dental implant, it is most often recommended for those patients who require multiple implants, are having implants for dental bridges or who are having implant-supported overdentures. They are also particularly useful for those patients who may have issues with the strength or density of their jaw bone, or who have low sinus cavities. This is because they enable greater precision and accuracy when planning the placement of your dental implant posts.


Benefits of guided implant surgery
There are a variety of benefits to choosing guided implant surgery, and which are helping to make it an increasingly popular alternative to conventional implant placements. These include:
- Precise and accurate placement of your implants leading to improved success.
- Faster implantation process due to pre-planning. This means less time spent on the surgery itself.
- Fewer risks since computer-guided implant technology makes it possible to clearly see the anatomical structures of the jaw, teeth and surrounding tissues. This reduces the likelihood of damage to nerves and soft tissue.
- Enables the possibility of receiving same-day implants. This means that you may not need to wait to restore the function and appearance of your teeth and could have your smile transformed in a matter of hours.
- Enables your dental implant surgeon to place implants in a compromised jaw bone.
- Less invasiveness and less post-operative pain, swelling and discomfort for the patient.
- Expedited recovery time, particularly since smaller incisions tend to be needed.
- A more predictable overall result for the implants placed and reassurance that you will be leaving with a completely functional and attractive smile.
These advantages not only benefit the vast majority of patients, but also make dental implants a very real possibility for those who might have otherwise not been considered a suitable candidate for the procedure. Therefore, if you have previously been turned down for dental implants using regular techniques, you might still be a candidate for guided implant surgery.
If you would like to find out more information about guided surgery for dental implants and the benefits that it can offer patients, or if you would like to schedule an appointment for a consultation with our experienced and friendly surgical team, please do not hesitate to call or pop by our Loma Linda, CA office.
​​​​​​​